The China Sea Restaurant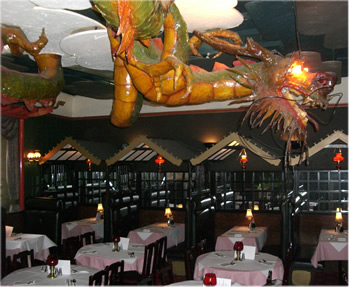 The China Sea was one of the first Chinese Restaurants to be opened in Glasgow City Centre. It is located less than one minute's walk from Glasgow Central Station and may be entered from both 54 Gordon Street and 12 Renfield Street. Generations of visitors and other discerning diners have for over 30 years returned time and time again to enjoy experience of freshly prepared Cantonese cuisine from a wide variety of dishes prepared to order.
You will be served by experienced staff surrounded by Chinese decor and protected by the fiercest looking Dragon in Scotland.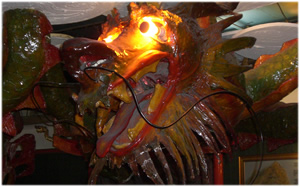 China Sea is renowned for its DRAGON, a magnificient sculpture suspended from the ceiling in the main dining room. The decor is of a traditional Chinese style with main room offering cosy booth seats.
China Sea restaurant in Glasgow offers best value for the discerning diner looking for an authentic Cantonese meal. The lunch and pre-theatre menus offer freshly prepared food perfect for hungry shoppers, as well as office and shop workers alike.
Go on - give yourself, your family and friends a dining experience to remember!
You know you deserve it.
There is always a warm and friendly welcome at the China Sea Restaurant.